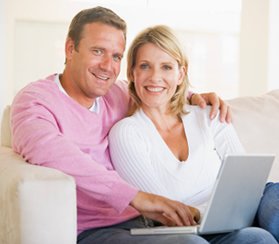 Apply Online in Minutes
Fast Approvals
Bad Credit - No Problem!
Debt Management Help - Get Fast Relief With Our Services
Do you need help keeping up with debt payments and getting your finances in order? If so, you should consider applying for debt relief. Snappy Bad Credit Loans could be the answer to your problem. We work with reputable debt management companies from all across the country and thus you can rest assured that there is a lender willing to help you manage your debts.

Our debt management plans are flexible and affordable. When you apply for debt relief, you will be able to repay your debts at an affordable rate. This will ensure you keep on top of your household bills and general living expenses and still do not default your loan payments.

To have peace of mind and get your financing back on track through debt relief, fill the form on our website. One member of our friendly team will review your application and match you to lenders willing to offer you debt management plans.
What is a Debt Management Plan?
A debt management plan is a financial solution offered by a debt relief company that helps you to manage paying your debt by consolidating them. Instead of having several debts from different lenders with different terms, interest rates and schedules to pay, you will have to pay a single manageable debt from debt consolidation company.

When you consolidate your debts, your obligation to all your lenders will cease and you will only have to pay the debt relief company an amount that will have been agreed upon. Therefore, you can save your credit score from going down and not fall behind on other payments like taxes, utility bills, mortgage and rent.
Snappy Bad Credit Loans can help you get a debt management plan that will relieve you of the burden of paying back multiple debts from different lenders.
How We Can Help You
The experienced staff at Snappy Bad Credit Loans can help you to get on the path to being debt-free. When you contact us, will carry out a thorough financial review and match you to lenders who can consolidate your debts. The lenders will then contact you to discuss the way forward.

Our partners will negotiate directly with your creditors (the companies you owe money) and request them to freeze charges and interest rates. Apart from this, the financing company will also agree with your creditors to distribute payment to them every month. The monthly payment you will have to make will depend on your income. The amount payable will be determined after general expenses like utility and rent bills have been taken care of. Thus, you can be sure not to fail paying your usual bills. At the same time, you will be reducing your debt amount to various creditors.
How Much Does It Cost to Get Debt Relief?
Applying for debt help is free on our website. Unlike other lenders, we do not charge any fees to find you debt relief lenders. Simply fill the form on the site and we will match you with debt relief lenders. If your application for debt relief is accepted, you are likely to pay the lender an initial fee for negotiation with your creditors and for managing distribution of your monthly payments.
Do I Qualify for Debt Relief?
Snappy Bad Credit Loans is committed to helping borrowers find their way out of debt. Handling debt can be a difficult task but by working with our lenders, you can be assured of a future free of debt. You qualify for debt help if:
You have two or more creditors
Have significant unsecured debts, usually over $2000
Are employed or have proof of income.
To get started with a debt relief plan that is tailored to help you clear your debts, fill the form on our website and our friendly experts will be in touch with you. Your information will be reviewed and then we will match you to the best lenders. We have helped thousands of Americans escape the pressure of debt and have handled even worse cases than yours. Therefore, do not worry. We can help you regardless of the size of your debt.
Why Choose Us
Snappy Bad Credit Loans is the country's leading online debt relief company. We work with a network of the leading lenders who can help you get back on financial track. Some of the reasons you should work with us include:
No set-up costs or monthly fee
We do not charge you any fees to get debt help lenders. Simply fill the form on our website and we will match you to lenders who want to offer you debt management plans.
Single, affordable monthly or weekly payments
You can choose to make your debt payment conveniently per month or per week and the lender will pay your creditors. No more stress with getting calls and notices from your creditors.
Helpful, friendly and knowledgeable staff
Get you problems sorted out with our helpful staff. The lenders we work with have many years' experience in helping people clear debts and will put you on track to a debt-free future.
Track your payments on your debt management plan online or request for your payment history from your lender.
Freeze your interests and charges
Debt consolidation companies can freeze your interest and charges since we have a good relationship with majority of creditors and they understand how beneficial our service is. Are you ready to get debt-free? Fill the form on our website to find lenders willing to offer you a debt management plan. You do not pay anything by filling the form.