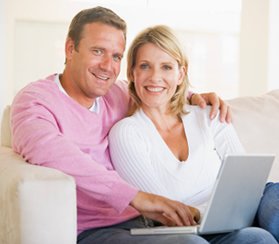 Apply Online in Minutes
Fast Approvals
Bad Credit - No Problem!
Personal Loans For Bad Credit Available Nationwide!
Get Your Personal Unsecured Loan Fast
Do you need emergency cash to pay for sudden medical bills or some unforeseen business expenses? When you are facing an emergency and need cash quick, we can help you. Snappy Bad Credit Loans has been helping Americans with quick unsecured bad credit personal loans for years. We have established a reputation as one of the top personal loans companies in the US.
Snappy Bad Credit Loans can help you even if you have a bad credit history. Borrowers can apply for flexible amounts of loan depending on their needs and will get the funds within a short time. You can apply for as little as $200 up to amounts greater than $2000.
Get Instant Unsecured Personal Loans
We have a professional network of reputable lenders from all over the country who offer competitive financing. To get instant unsecured personal loans, fill our online form. After submitting your information, we will review it and match you with genuine lenders interested financing you.
The application process is easy and does not require you to fax any documents. We have taken the hassle out of applying for financing by ensuring the application does not take you more than 5 minutes. The approval process usually takes a couple of hours and so you can receive your loan on the same day.
Snappy Bad Credit Loans takes the privacy of its customers very seriously and all application information submitted on our website is passed through servers with SSL encryption. This means you do not have to worry about the privacy of your personal details. Our advanced security system ensures that no information you submit can land in the wrong hands or be intercepted by third parties.
How Does it Work?
Snappy Bad Credit Loans works with a network of lenders from different states. When you submit your application, our customer service team will review and match you to lenders that finance borrowers like you. Therefore, you are likely to receive a number of offers from different lenders.
It is up to you to decide which lender that you want to work with. We connect you to different lenders to give you options to choose from. Some of the things you should consider when comparing the offers you will get include:
The interest rate charged
The term of the loan
The terms and conditions of the loan
Choose a loan that comes with favorable terms and which will not be difficult to pay back.
You do not have to accept an offer from a lender if you are not comfortable with it. If any of the offers do not seem ideal to you, simply cancel your application. You will not be charged any fees.
If you have found a good financing deal, you will have to accept the terms and conditions of the lender or you may be requested to provide an electronic signature. From there, the lender will deposit the amount of money that you have qualified for you in bank account.
You will be able to withdraw the funds from your account within 24 hours after your application has been approved. In most cases, you will receive a phone or email notification from the lender informing you of the outcome of your application.
Requirements for Getting A Personal Loan
Many people prefer online personal loans because the application process is simple and the loans are approved quicker than the loans from banks. To qualify for a personal loan, there are a number of requirements you must meet. These are:
Be over 18 years of age
Be a US resident or permanent resident
Have been in employment for the last three months
Have a valid email address of telephone number
Have an active checking account in your name
Benefits of Unsecured Personal Loans
Applying for unsecured personal loans is easy and takes a few minutes. You can use the funds for any type of expenses that you have, be they personal or business expenses. You can use the loan to buy groceries, buy clothes, pay insurance fees, pay rent and other utility bills, pay tuition fees, buy business stock, take your car for repairs, and so on.
Why Should you Choose Snappy Bad Credit Loans
There are many lenders offering personal loans in the country. However, if you have bad credit, it is not easy to find a lender who will accept to finance you. The good news is that we have a large network of lenders from all over the US who offer personal loans for people with bad credit. The lenders also offer competitive interest rates.
By choosing us, you:
Save time on finding reputable personal lenders by using reliable and verified lenders in our network
Have a simple application process that will take you less than five minutes to complete
Get offers from multiple lenders and choose the one that suits your situation
Get financing from BBB verified and trusted lenders
Get financing even if you have bad credit
Get approved fast and get funds within a few hours
Snappy Bad Credit Loans is a leading company that matches borrowers with lenders who offer bad credit personal loans. Start with our quick online loan application and get funds within 24 hours.