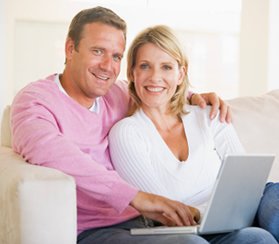 Apply Online in Minutes
Fast Approvals
Bad Credit - No Problem!
Frequent Asked Questions
Q: What services do you offer?
A: A variety of financial services are offered with Snappy Bad Credit Loans including, personal loans, payday loans, auto loans, as well as debt relief services.
Q: What is the fee for applying for a loan?
A: There is no cost to apply.
Q: What are the basic requirements for a loan approval?
A: You must be US resident, at least 18 years old, and have a verifiable income. Please note, these are the basic requirement for all loan contracts. Depending upon the type of loan, you could be asked to show other documentation.
Q: Should I apply for a personal loan or a payday loan?
A: Generally, a payday loan is used as a short-term solutions when credit may be an issue. If you are requesting a loan of more than $2000, it would probably be a better idea to apply for a personal loan. Bad credit personal loans are available for those with prior credit problems.
Q: I need an auto loan, will I be required to have a large down payment?
A: In most cases you will need a down payment, however, the amount will depend upon other factors, such as the type of vehicle and your monthly income. Remember that lenders do have many programs that will help with the down payment.
Q: What kind of debt can I reduce or eliminate?
A: The most common types of debt that you can reduce or eliminate include major credit cards, department store cards, gas cards, medical & hospital bills, cell phone bills and unsecured personal loans. Taxes owed to the government may not be include in most debt settlement plans.
Q: Can I get a payday loan if I have bad credit or a bankruptcy?
A: Payday loans are not based upon credit, more than likely you will qualify for a payday loan despite your bad credit history.
Q: Are there limitations on how I can use a personal loan?
A: Not usually, people use personal loans for a variety of reasons, including medical expenses, educational expenses, vacations, home remodeling...the list goes on. Personal loans are very flexible.
Q: How long does it take to submit my application?
A: Once you hit the submit button...your application is processed instantly. Unless you apply on a federal holiday, you will usually get a response within 24 hours.
Q: What is the difference between "prime" and "subprime" lending?
A: If your credit score is above 680, you are considered to have prime credit. This is an advantage because the interest rates are usually much lower. If you have a lower credit score, you are still eligible for loans, however, the interest rates will be higher.
Q: I am self-employed, can I get a loan?
A: Yes, you lender will require proof of income, such as past tax returns.
Q: Can I apply for a loan by phone?
A: Not at this time, you will need to fill out the online application. This is the safest and most secure way to transfer your personal information.
Q: Will I need a co-signer for an auto loan?
A: This all depends upon your credit history. For some with severe credit problems a co-signer might be required by the lender.
Q: I need a payday loan, will you have to call my employer?
A: No, as long as you can provide proof of income, your employer will not be contacted.
These are some of the most common questions that we are asked, if we have not answered your questions above, please contact us.